Results
Hair transplant before and after photos
We understand like no other that undergoing a hair transplant is a significant step. It's good for you to know that many thousands of men, women, and children from all around the world have come before you at Hair Science Clinic and are incredibly happy with that choice.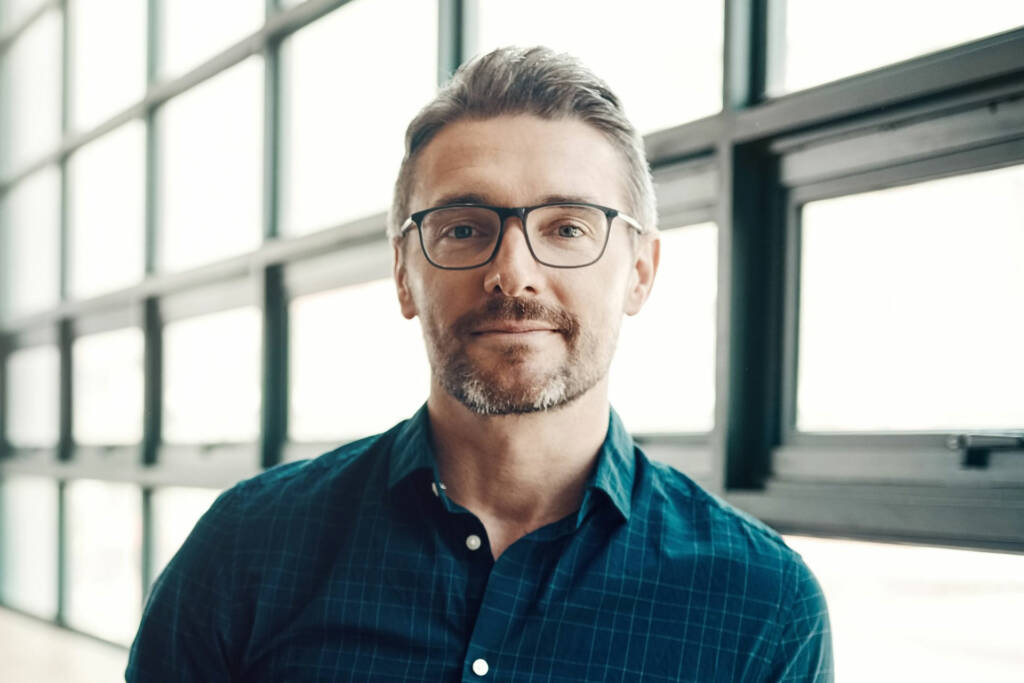 There is a solution
If you opt for a Hair Stem Cell Transplantation (HST), you are choosing the most sophisticated technique, with the most beautiful and natural results. Hair Stem Cell Transplantation (HST) is a unique hair transplant technique whose effectiveness has been scientifically proven. The results of HST are unparalleled.
See for yourself
Because a picture is worth a thousand words, we have compiled several end results of HST hair transplantations for you. We create comprehensive before-and-after photos for each client, which we review together during the final check-up. This way, you can assess the outcome of a treatment effectively.
Treatment hairline & inlets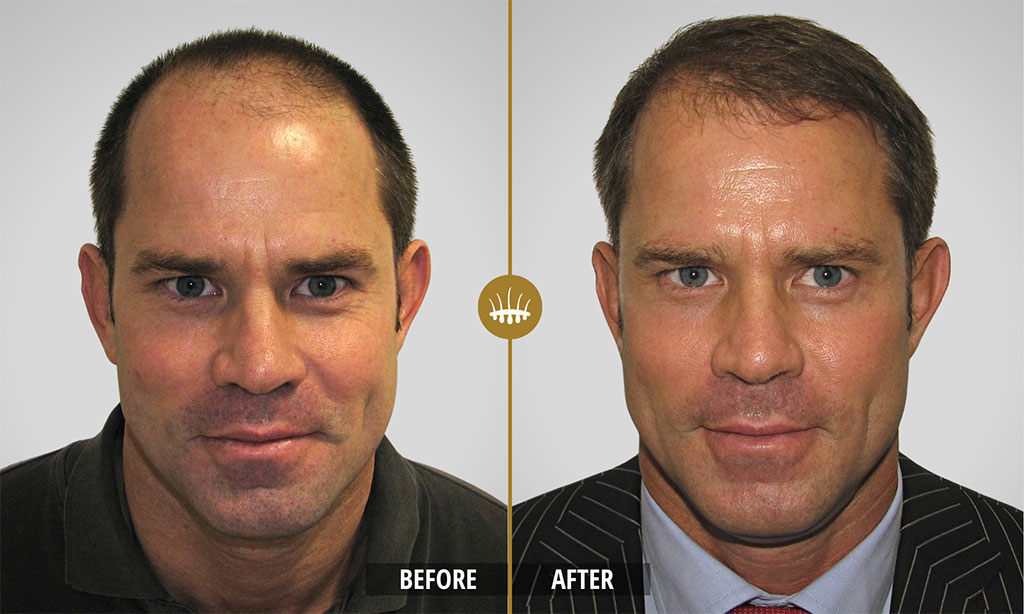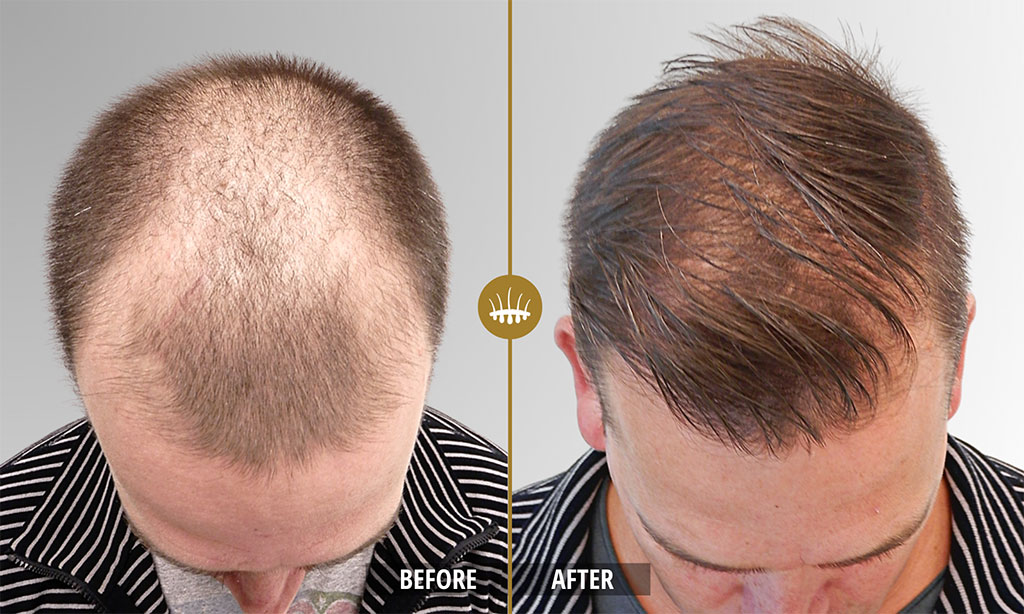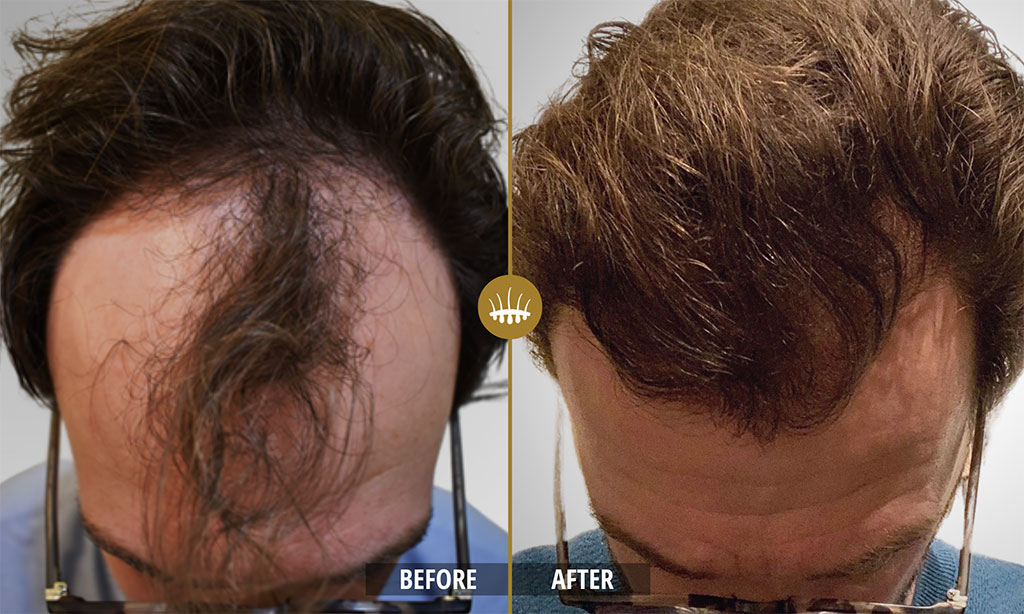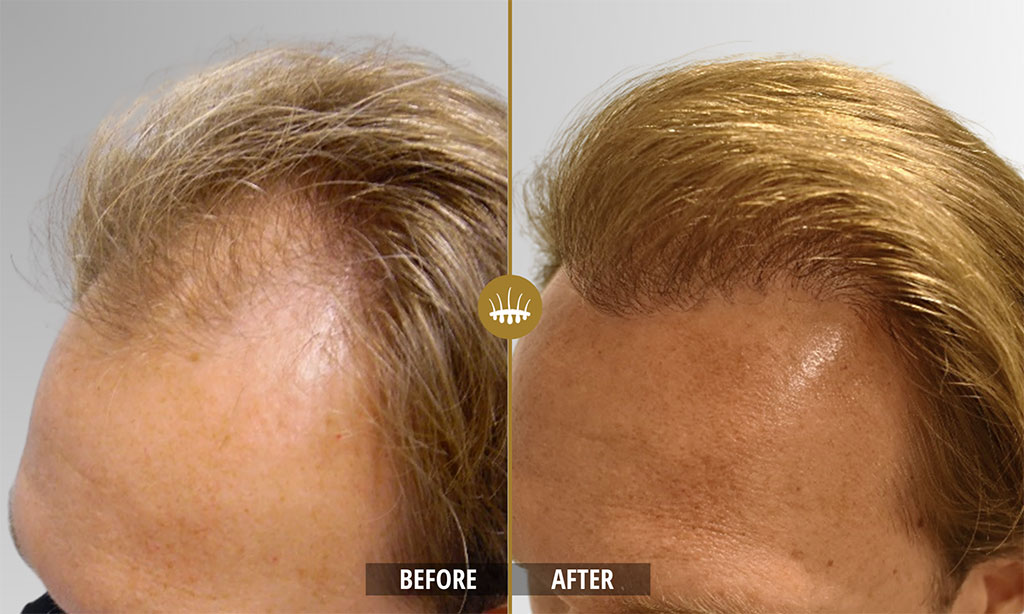 Receding hairlines and/or a receding hairline are often initial signs of baldness in men. In the photos, you can see that the original hairline has been beautifully restored with an HST treatment.
Natural hairline
We pay a lot of attention to the original hairline. Because a common mistake is an unnatural or overly sharp hairline that doesn't complement the face well. Therefore, we determine the ideal hairline in advance, together with you. This way, we achieve the most natural hairline.
Is the hair on your head becoming thinner or is your crown already completely bald? In that case, an HST treatment can be a good and definitive solution. It is the most effective procedure to thicken hair and create volume. The harvested grafts are incredibly small, which is why the implantation is finely detailed and highly natural. Our doctors are specialized in implanting the hair in the correct shape and direction of growth, providing the most natural result for your crown. Transplanted hair follicles continue to produce hair for a lifetime.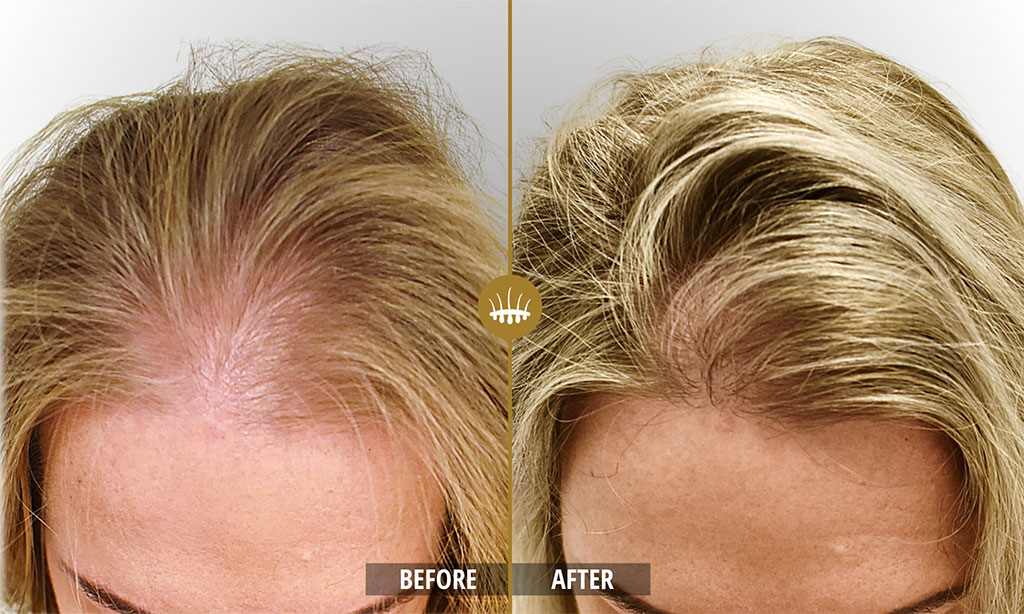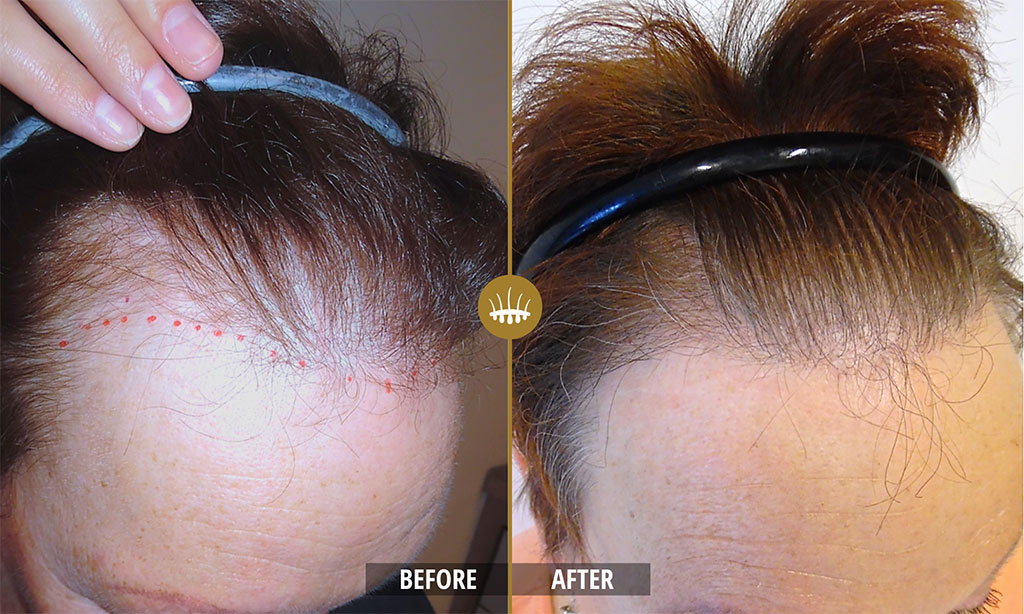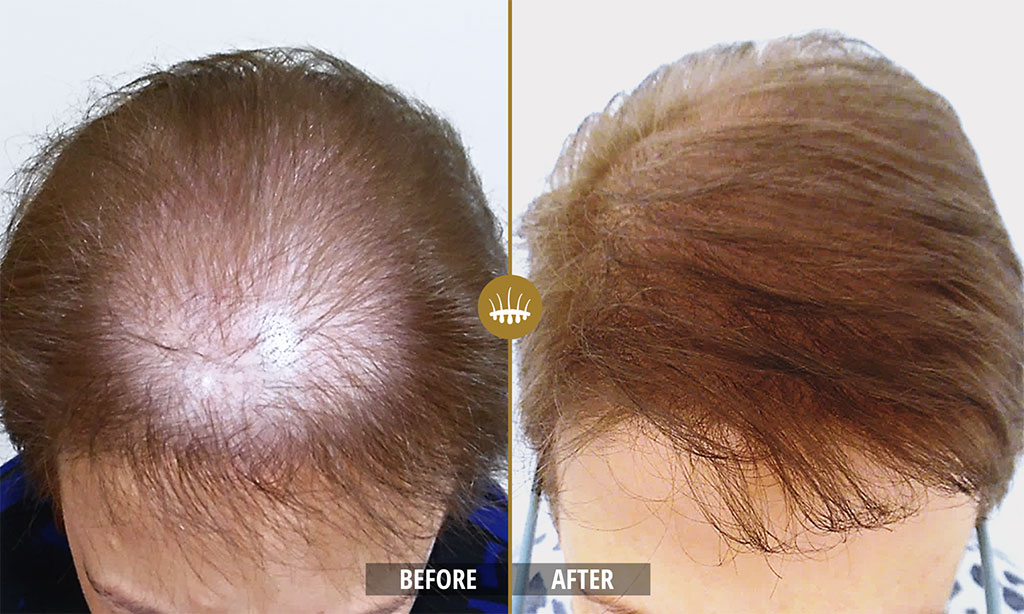 Among all the options for hair transplants in women, HST provides the most beautiful and natural result. Since women often experience hair thinning across the entire scalp, it's important for the grafts to be distributed well over the head. The number of grafts needed and their placement can only be determined by an experienced doctor. Because Hair Science Clinic has treated many thousands of women, you can count on us for extensive expertise.
Receive the best personalized advice
A question we often receive, of course, is: how many grafts do I need to achieve the desired result with a hair transplant?
Diagnosis
To answer this question, it's important to first gather a few personal details. We do this during a free, no-obligation consultation. During this consultation with the doctor and technician, you discuss the current state of your donor hair, the progression of your hair loss, and any family history. The doctor also assesses the available donor area. We thoroughly discuss your desires, expectations, and there's ample room for asking questions.
Customization
Based on the diagnosis and all other information, the doctor can ultimately provide a proposal for the number of grafts needed and the costs involved.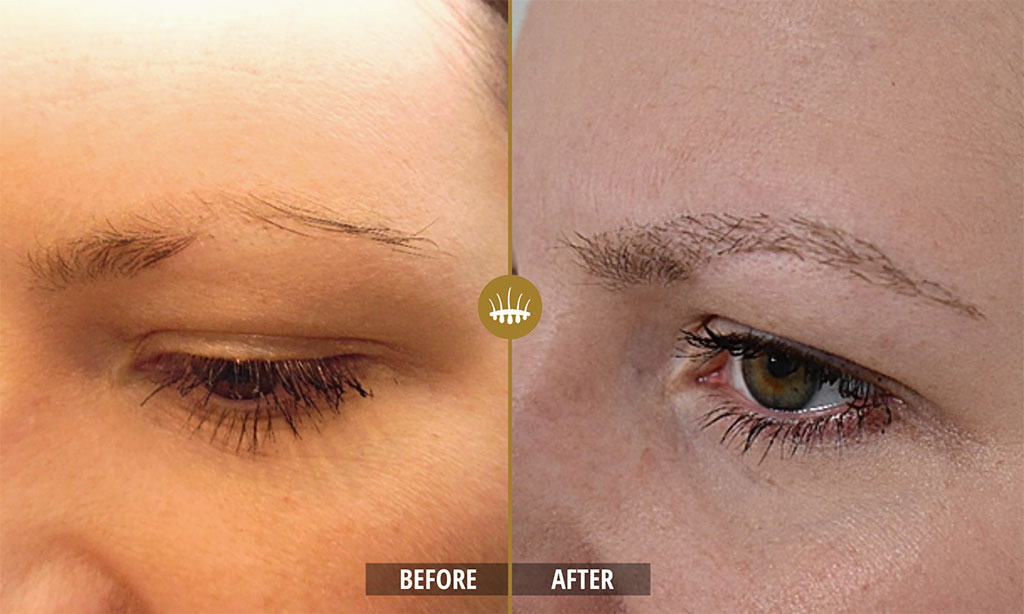 In collaboration with makeup artist and hairstylist Mari van de Ven, our doctors and technicians receive annual 'refresher' training in the latest trends and techniques of eyebrow styling to create the perfect eyebrow.
Reconstructing eyebrows in a natural way (eyebrow transplantation) was not possible until recently. Thanks to Hair Stem Cell Transplantation, this application is now feasible, yielding beautiful results. The recovery time is short, and the eyebrows heal quickly.
When reconstructing eyebrows and beards, it's crucial that the hairs are implanted in the correct shape and direction of growth. Our doctors specialize in giving your facial hair the desired and most natural form.
Many options are available
The HST method is highly suitable for treatments on the face. Almost no scars are left behind, making this technique much more versatile than conventional hair transplant methods like FUT and FUE.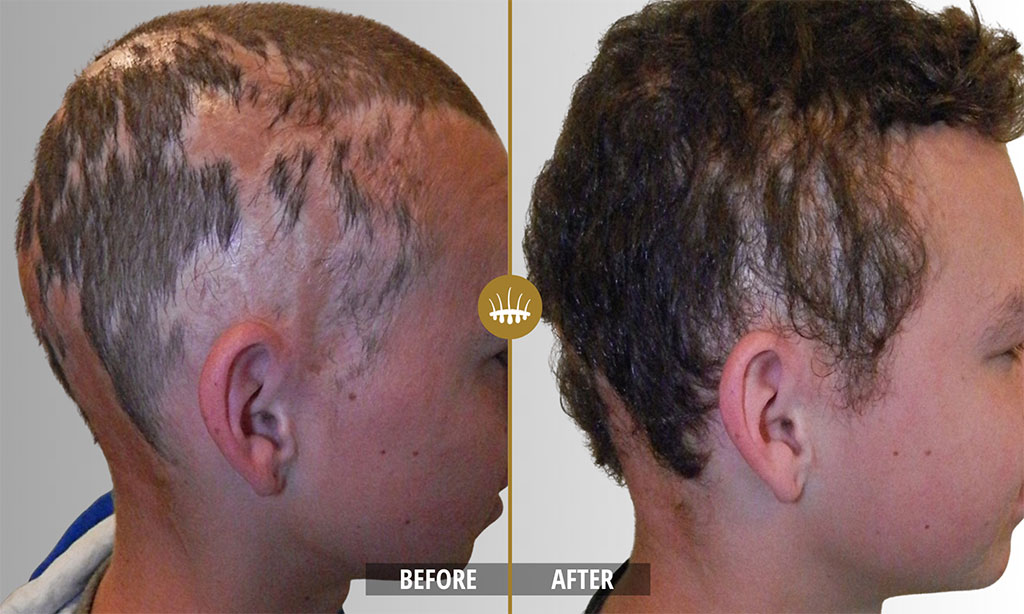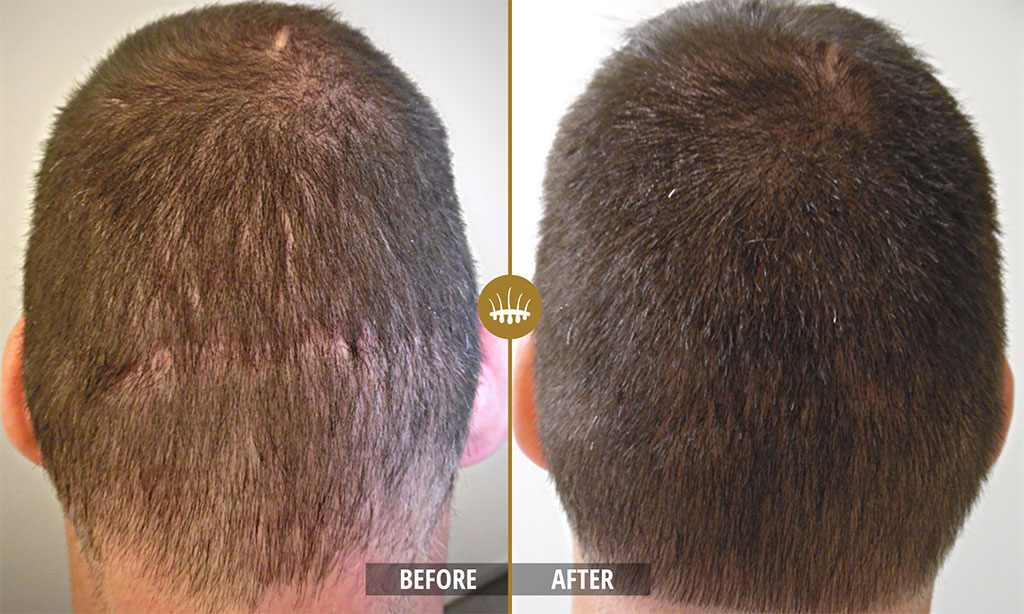 Treatment of scars & burns
The foundation for HST was laid by the scientific research of physician and researcher Dr. Coen Gho. For over 25 years, he has been collaborating with institutions such as Brandwondencentrum Beverwijk on developing new techniques for hair restoration in individuals with burn scar-related hair loss.
A non-binding consultation with one of our doctors is valuable for both you and us. You'll receive personalized advice, ample information, and there's plenty of room to ask questions.
Together, we extensively discuss the options, your desires, and expectations. Based on this, an individual treatment plan will be created for you.
Hair transplant results before and after photos
Frequently Asked Questions - FAQ
Hair Science Institute is a specialist in various hair transplantation treatments. Are you considering this procedure and do you have a question about it? Please find below the most frequently asked questions.